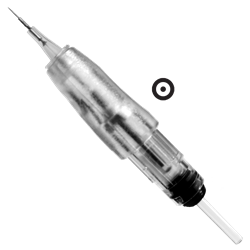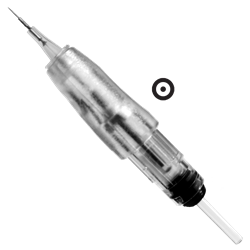 1 Nano 2 Tube TRANSP. 10 x à € 9,50
Product number: 704210TT10
€
95
.
00
1 Nano 2 Tube TRANSP. 10 x à € 9,50
0,25mm
Following the very successful Nano 1 (0.2 mm diameter needle) and the Nano 2 (0.25 mm diameter needle), we introduce our new module: NANO TUBE (0.25 mm diameter)!
The NANO TUBE has a metal tube at the end of the module.
This tube provides an optimal focus on the puncture surface, a very stable and high-precision needle guidance and greatly reduced needle vibrations. The pigment input is optimal!
As a result, the new nano-TUBE delivers significantly improved treatment results.
This new nano needle has the same advantages that you already know from our other nano needles, however, the "tube" adds extra precision and needle guidance. Even beginners can achieve very natural results.
The new Nano modules make it possible to get comparable results as microblading, but with less risk of scarring.
Super thin hair strokes for eyebrows ✓
Metal tube for stable and very precise needle guidance ✓
Low vibration / vibration to work very precisely ✓
Optimal pigment input ✓
Comfortable and fast healing of the skin ✓
Safety Cartridge prevents cross-contamination ✓
Regular, precise and very small injections ✓